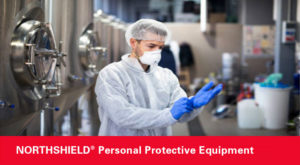 We bring together what belongs together:
service, quality and reliability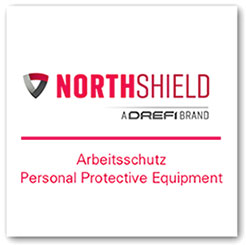 The NORTHSHIELD® product portfolio presents high-grade and adequate personal protective equipment for various working environments and industries – compliant to all relevant standards, risk-reducing, safe.
In the field of paint overalls and workwear we cover and meet the complete range of latest market demands:
Our products convince with their fabric of high quality and they are fashionable too. A functional modern cut which is comfortable, and our stylish colours were consequently put into practice.
The garment is equally worn in the industry and in trade by auto body shop varnishers, industry varnishers, in technical centers, or by application engineers, or start-up engineer automobile manufacturers. The automobile industry demands garments like ours (style SAFETY neo + SAFETY neo KITTEL + PROFESSIONAL – clean room like).
We offer an in-house imprinting service (corporate identity).
Tests/Certifications of the fabric:
Apparel for Varnishing and Coating:
More and more automobile manufacturers varnish under clean room conditions to achieve accurate quality for their newly painted vehicles. The right choice of workwear is a good base for best results.
On one hand it is important to protect the worker on the other hand the product which is going to be varnished must be protected too. The apparel enables the worker full protection while varnishing and it prevents that particle of the human body and lint will set free and get on the varnishing surface. The fabric consists of 98% polyester continuous filament and 2% carbon. The continuous filament guarantees that no yarn particles will set free. The percentage of carbon bleeds off potential static.
The piped seams (Bound Seam) technique is an unique construction.
Paint Overalls and Workwear
Hand Protection
Respiratory Protection and Equipment