Solvent Recycling- and Processing Of Washings (e.g. Water Varnish Processing)
FIDI distilling apparatuses make it possible to recover and recycle solvent and/or aqueous cleaner (washing water) which are used for cleaning and degreasing in the different range of applications.
Since 1990 many thousand machines and industrial plants were delivered to auto body shops, metal- and furniture industry, print processing right up to large scale industry (e.g. varnish manufacturers).
Field Of Application
Mechanic-, electronic-, chemical-, pharmacy industry, as well as paints and coatings industry, resin manufacturing industry, polymer processing industry, leather and furniture industry, graphical industry.
Function Principle
The polluted solvents are heated up in a boiler made out of stainless steel and vaporize. The consistent heating up takes place via a coat of thermal oil (or vapour), which is heated up by one or several heating resistors.
A controlled thermostat and a microprocessor-controlled time controller steer the distillation and condensation. The solvent or water vapour gets through the steam collecting pipe into the radiator block and condenses there. The distillate is collected in a container and can be reused in an instant. The residues (pigments, resins, oils) stay in the boiler (recbag) and can be taken out easily after finishing the distilling process.
Process Control with LCD-Display for Solvent Recycling- and Processing of Washings
Finally arrived – a world-class innovation
The long used manual timer for time control was replaced by a process control with LCD-display.
Up to now this solution, which is suitable for explosion control potentially explosive area zone 1, was not affordable. This new control is applied to units RS 120 / RS 250 / RSi 600 + DT 250 / DTi 600 as standard. Next to a clear reading of processing times it is possible to fix the maximum process time on the processor.
1. 0 – 5 hrs.
2. 0 – 12 hrs.
3. 0 – 24 hrs.

Additional charge for various manual timers does not apply.
RS120 + RS250 + RSi600 programming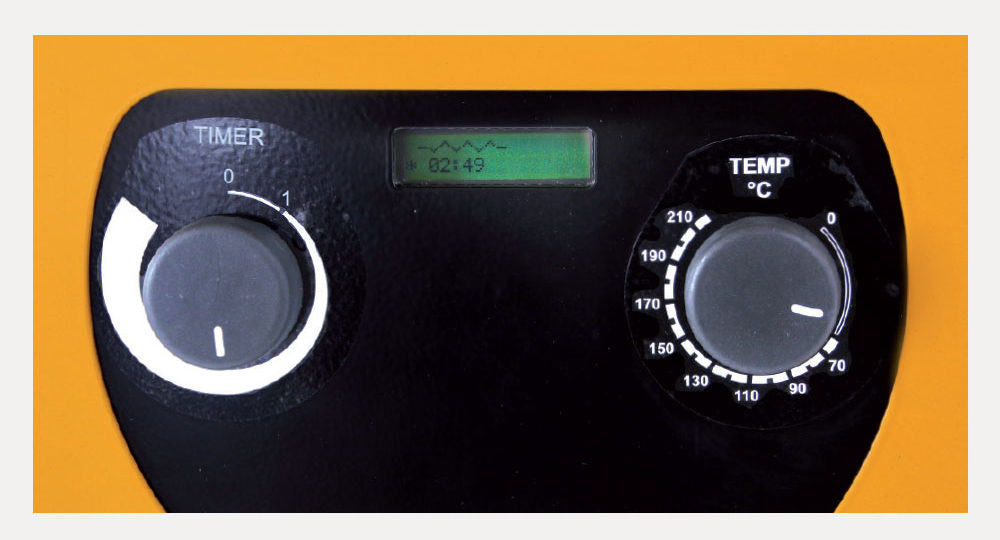 ---
Unit Series RS
The unit series RS convinces by decades of experience. With the interaction of geometry and reliability, achieved by optimal use of the components boiler, oil jacket with compensatory system and broad dimensioned long-life heating elements the units set standards.
The units can not be outnumbered by their robustness. All units of the series RS can be equipped or expanded with vacuum systems, which will be called into action when certain solvents are used. Further the series RS can be upgraded with several extras like agiator, automatic loading, automatic draining (only fluid residue) and various process parameter.
United Series RSi
The units RSi 600 and RSi 1200, still reaching our high standard, are built in a simpler way. For many ordinary uses this at a reduced rate alternative will do and serve your enterprise to your satisfaction.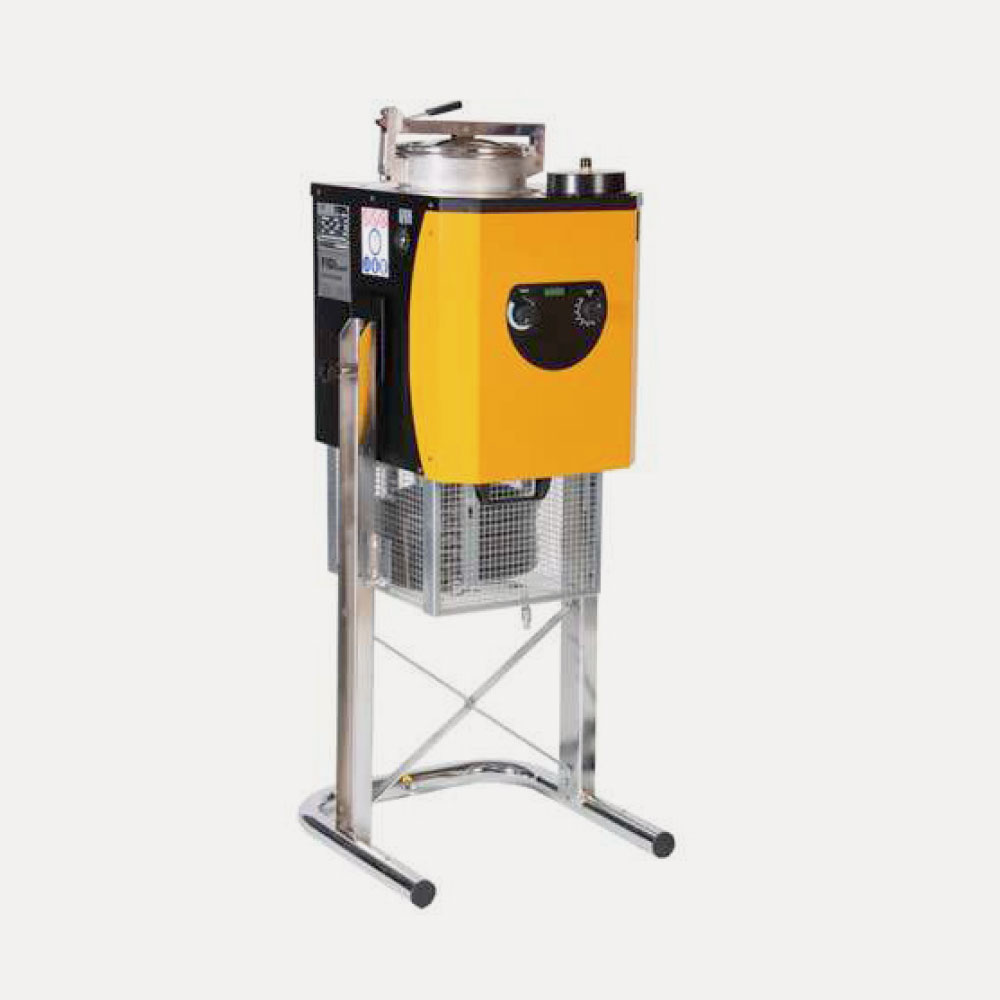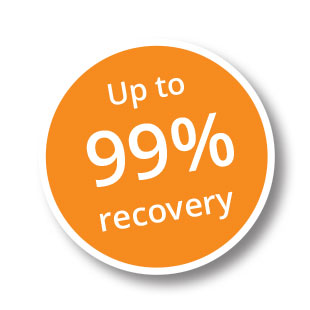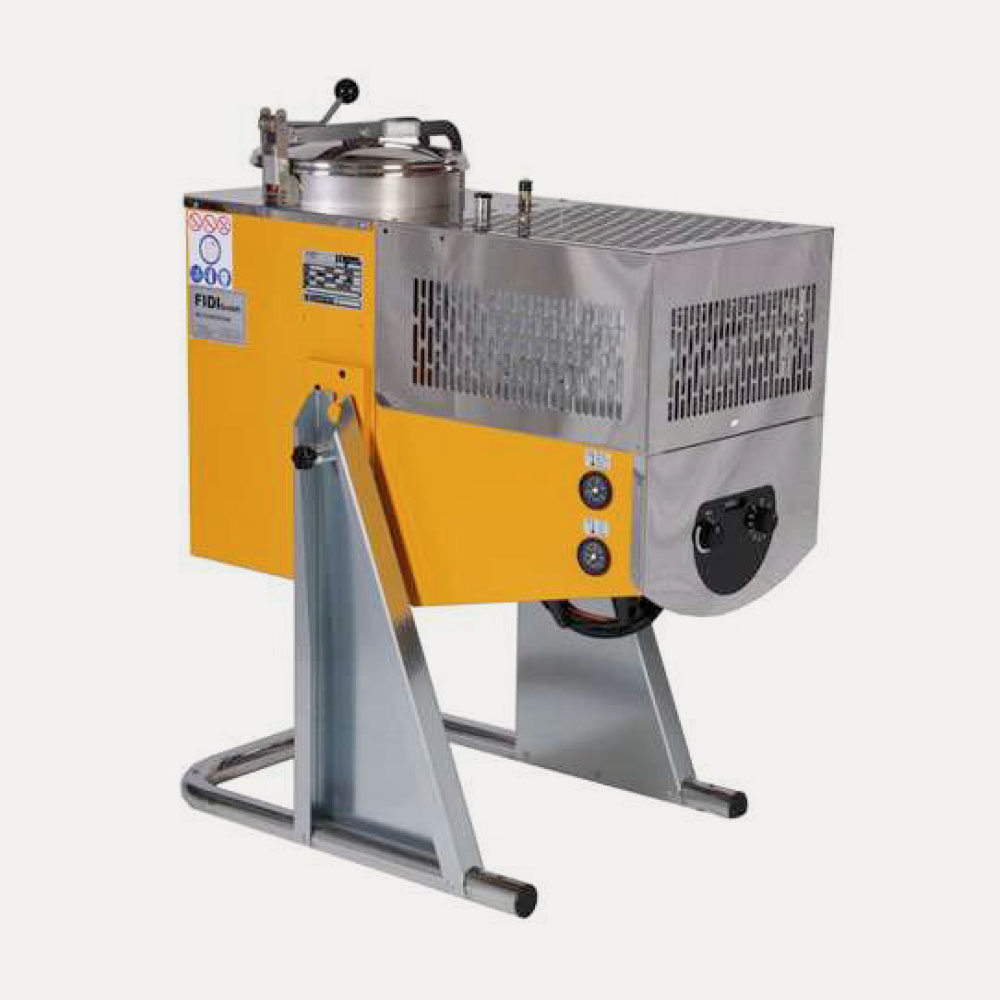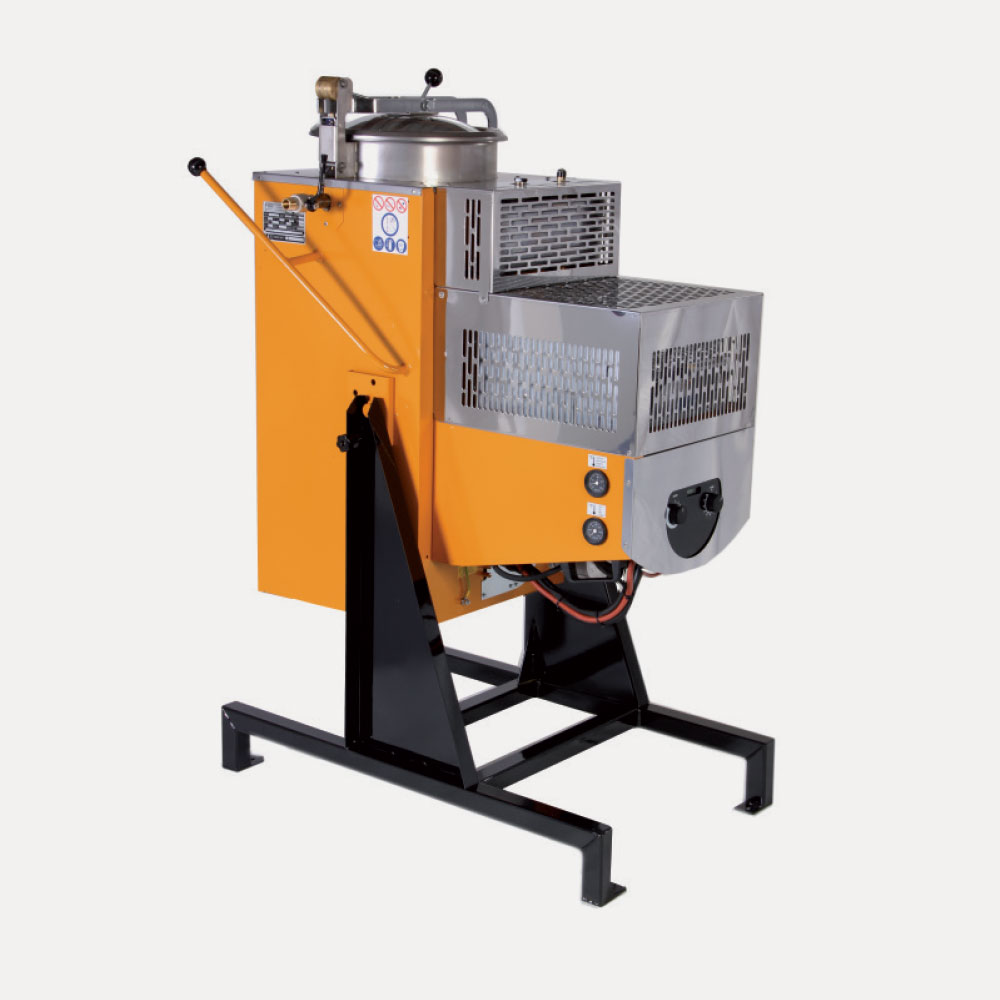 Security
Usually FIDI distilling apparatus work with barometric pressure or in vacuo. If the temperature rises caused by the breakdown of the cooling device or the thermostat the process of distilling is interrupted automatically. All units meet European standard e.g. ATEX 95 (directive 94/9EG). All units have the CE marking and meet the standard for zone 1.
The units of the series RS/RSi 12, 25, 60, 120 and 180 liters are further more examined and certified by the TÜV according to explosion control.
Effectiveness
Up to 99 % of the part of solvent, dependent of the degree of pollution, can be regained.
Costs / Amortisation
Low prices and operating costs secure a rapid amortisation. The amortisation periods depend on the costs for the solvents and their disposal. Usually they are located between 5 and 18 month.