The industrial facilities are equipped with an intern agitator and scrapers (by request), which keep the product moving and avoid adherences at the sides or the bottom of the boiler. The boiler is made of 8 mm V2 stainless steel; it is turned and guarantees a high resistance and long durability.
The total capacity of the boiler is higher than the maximum filling capacity; therefore one can get a perfect separating of solvent and pollution by reduction of drag along-phenomenons.
The diameter of the boiler is very broad compared to the depth of it, this enlarges the evaporation surface, the distillation gets optimized and the boiler can be tipped over nearly completely so that the drain and cleaning of the boiler is extremely simple. The microprocessor-controlled monitoring makes it possible to have optimized action corresponding to the actual product which is treated.
The process is at the most parted into 6 steps (maximum) and makes it possible to adapt the results straight away with the development of the physico-chemical phenomenons in particular taking account of specific heat, evaporation energy, steam current and several distillation temperatures.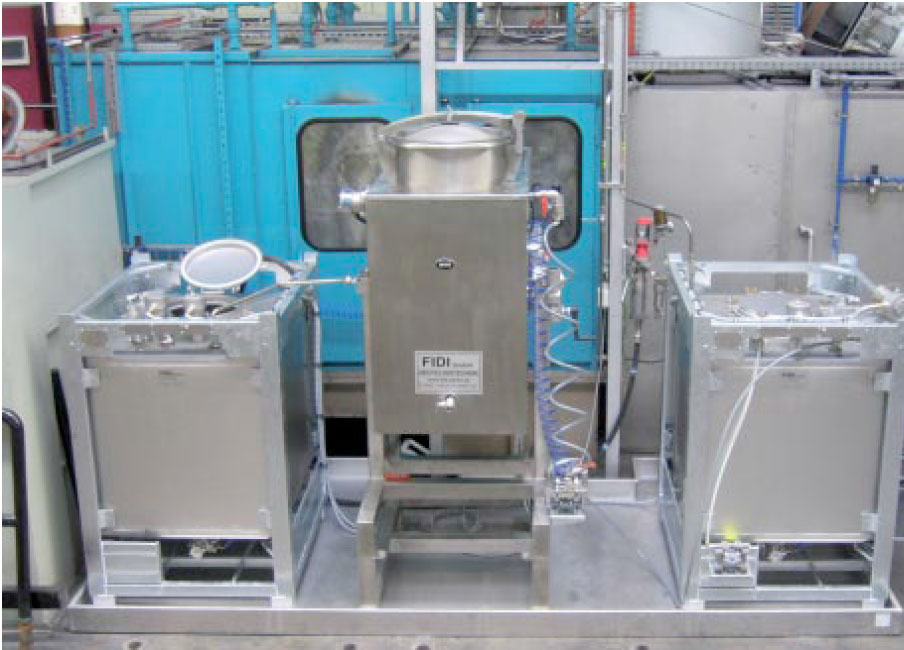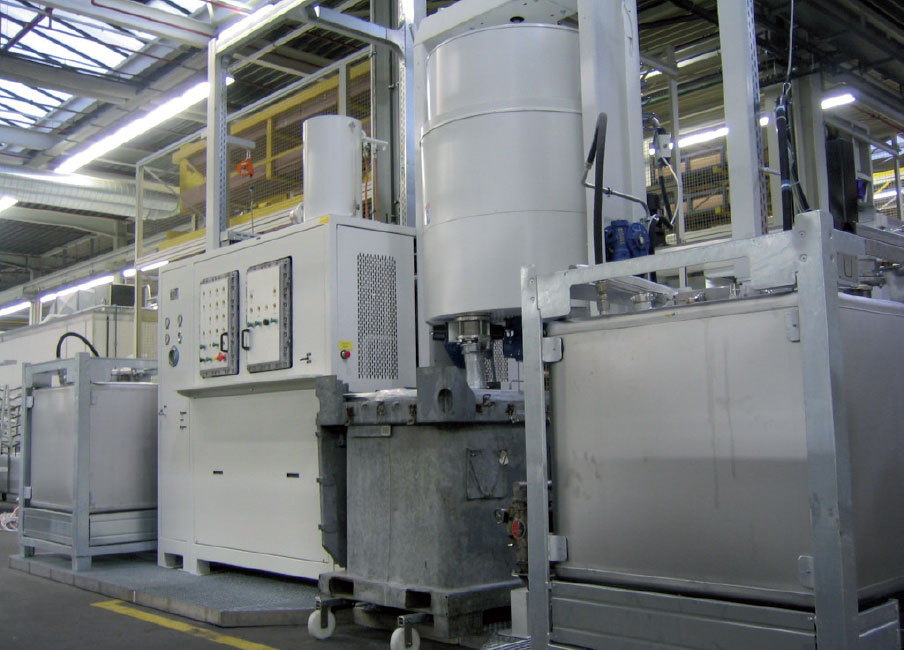 This flexibility enables to: