Overall "PROFESSIONAL" IN RACING-DESIGN
The outstanding features of this coverall are its breathability and that it is extremely comfortable to wear. It is made of a lint-free polyester filament, with a CARBON YARN woven into it in order to bleed off potential static. In addition, the coverall is prepared with dirt- and water-repellent TEFLON-finishing.
Our coverall "PROFESSIONAL" complies with EN 1149-1
and it goes without saying that it is CE conform. For safety reasons the fabric of the coverall is inflammable and is EN ISO 14116:2008index 1 (former EN533) conform.
To make the wearer feel comfortable, special care was given to the following details:
Colour blocking within back and front yoke as they are designed in a different colour
Breathability and a comfortable fit
Antistatic, free of silicone, washable and it can be ironed
Coverall "PROFESSIONAL" is available in 7 sizes: (S, M, L, XL, 2XL, 3XL, 4XL)
Colours: anthracite / white with red fancy seem
Addition for "Professional"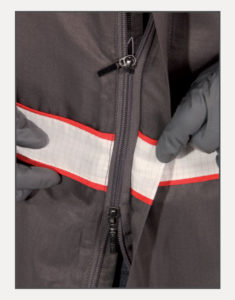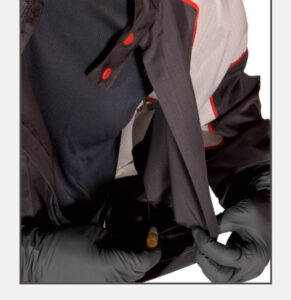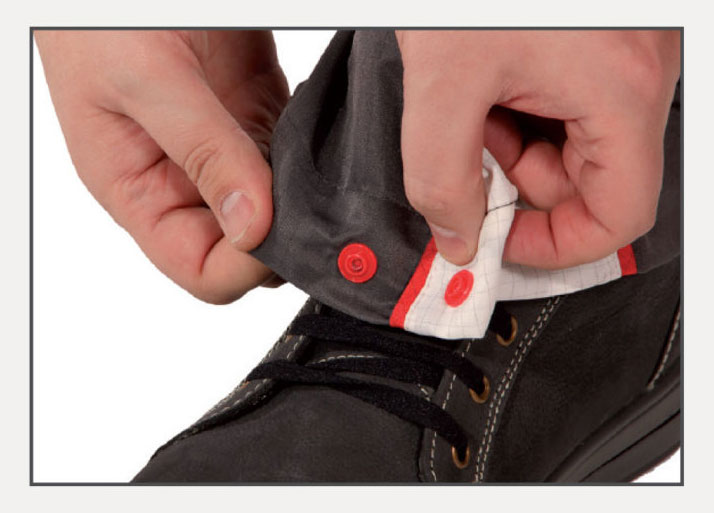 Adjustable hem with press buttons
for adjustment of width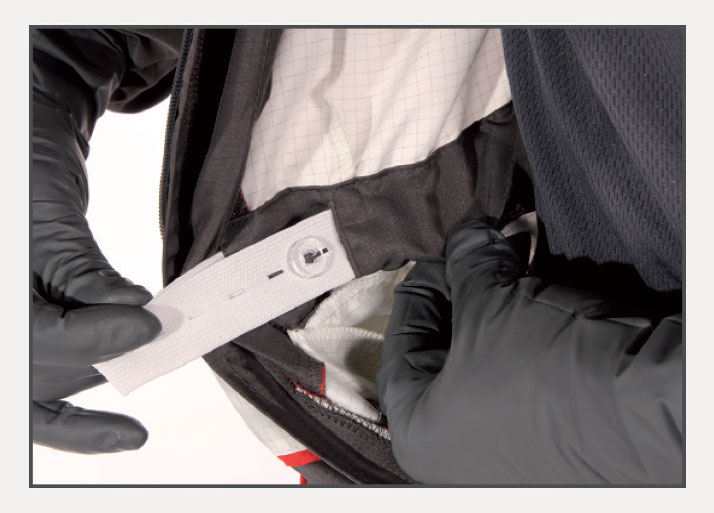 Waist with adjustable elastic band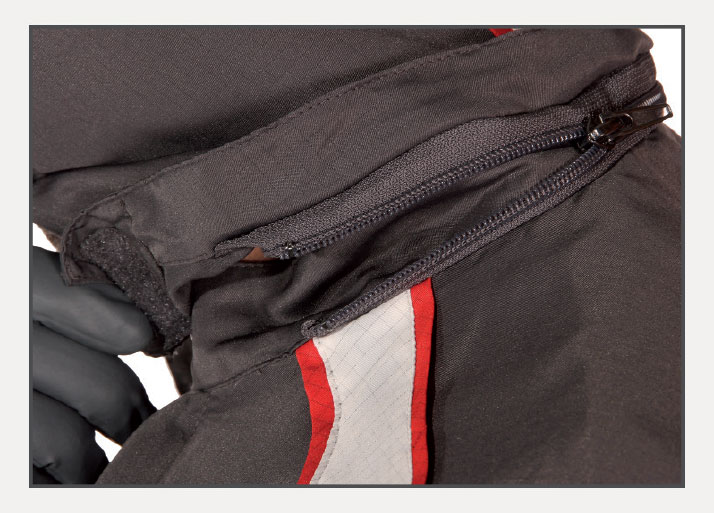 Detachable multifunctional hood

Nutzen Sie die Möglichkeit, ganz ohne Risiko zu bestellen. Wir bemühen uns, in unseren Katalogen und auf der Internetseite um eine farbechte Wiedergabe der Artikel – schöner ist es trotzdem, die Kleidung in den Händen zu halten und persönlich anzuprobieren. Sie können jeden Artikel der Marke NORTHSHIELD 10 Tage zur Ansicht anfordern.
Wenn Sie die Muster behalten wollen, bzw. diese nicht binnen 10 Tagen retourniert wurden, werden Sie von uns in Rechnung gestellt. Im Fall einer Rücksendung tragen Sie die Kosten für den Versand. Unfreie Rücksendungen nehmen wir nicht entgegen.
Bestellen ohne Risiko: TEL +49 (0) 4181 – 92 30 3 
Antistatic
Investigation of water vapor permeability
(Ret-figure = 2.37 m² Pa/W = extremely breathable)
Inflammable
Standard EN ISO 14116:2008 (former EN 533) Index 1
Breathable fabric
Ermittlung des Wasserdampfdurchgangswiderstandes,
(Ret-Wert = 2.37 m² Pa/W = extrem atmungsaktiv)
Change of measurement

Standard EN ISO 5077:2008 / EN ISO 6330
Additionally to these qualities the overalls are dirt-and water-repellant with Teflon-finishing. We offer products of excellent quality while maintaining maximum cost-efficiency.
Being at home within this sensible field of explosion prevention and solvent recycling we have deliberately expended the effort.
The fabric of the styles SAFETY neo + SAFETY neo KITTEL + PROFESSIONAL is
examined by:
–  STFI (institution for certification of safety garment)
–  HOHENSTEIN Institute
–  TESTEX