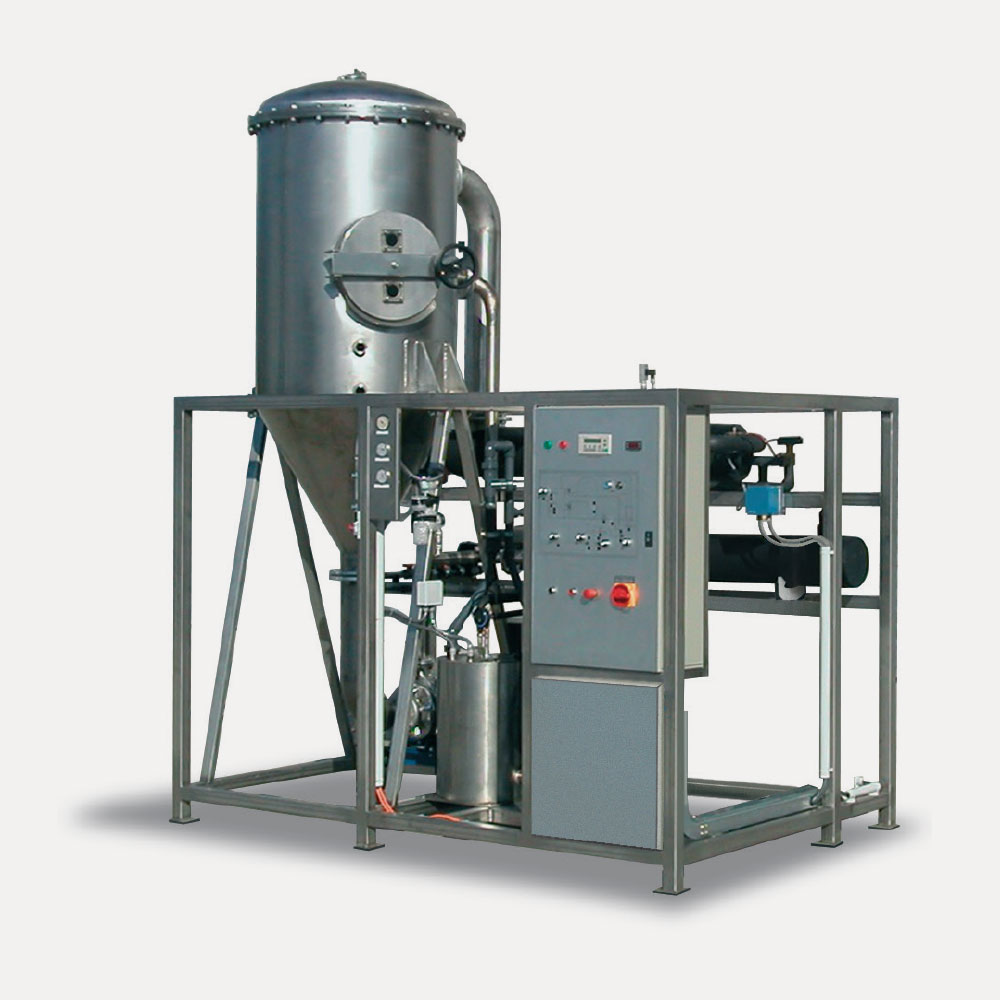 Using warm water or steam sources already available at the customers' site, energy savings can be considerable with reduced investment costs.
The units are of simple construction and deliver a guaranteed high production rate due to the high heat exchange coefficient of water and steam.


WT…HW-R / WT…HS-R Monoblock units –
Heating with external serpentine
Scraped boiler
Versatile units for the treatment of a wide variety of liquids and particulary for encrusting liquids
The internal scraper / mixer favours the heat exchange and
the concentration of the residue, avoiding the encrusting of the heating surface
Compact design
These units can be combined with opional concentrators on the residue outlet for maximum concentration of the process residue.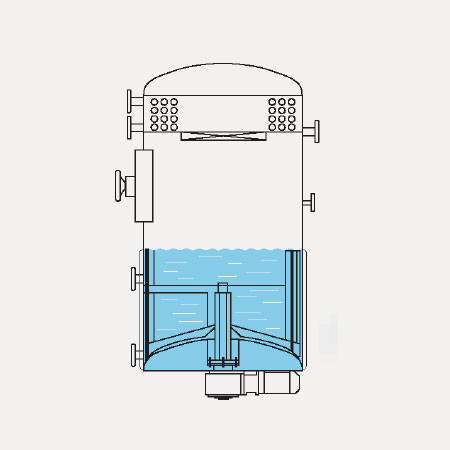 WT…HW-Cf / WT…HS-Cf Modular maschines –
with forced circulation
Units with separate groups: Evaporator Heating Condensation
Constant circulation of the product to be treated in high-efficiency
For highly hourly throughput
For waste streams with a density <1,25 kg/liter and suspended
solids concentrations <20%
Reduced sensitivity to foam formation
Optimal accessibility for maintenance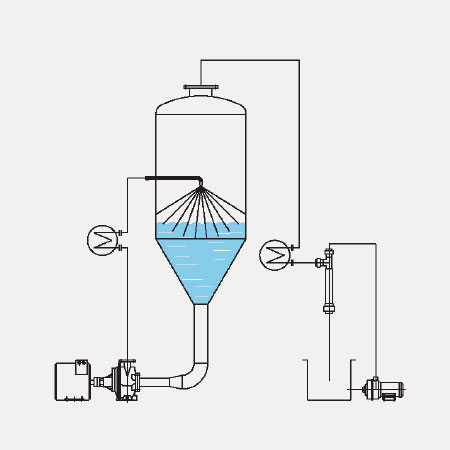 WT…HW-2 / 3E, WT…HS-2 / 3E
Modular units with multiple-effects
Units equipped with two or three boilers (called two or three effects) operating in series. A different evaporation temperatures.
Another advantage is the automatic sterilisation of the product in the third effect, making the units highly recommended for use in both pharmaceutical an food industry.
For waste streams with a density <1,25 kg/liter and suspended solids concentrations <20%
Maximized hourly production
High distillate quality
Minimal operating costs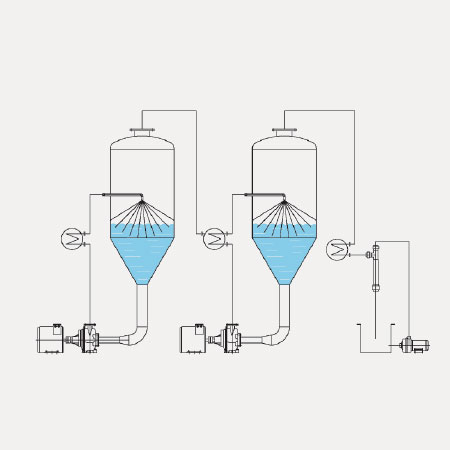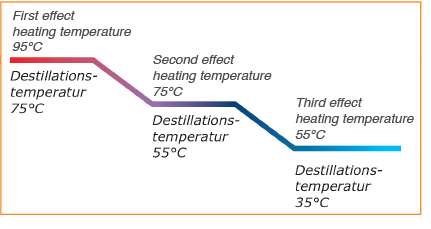 WT…HW-CN / WT…HS-CN Modular Units –
with natural circulation
These units are designed to treat highly aggressive products.
During treatment of sulphuric acid, hydruchloric acid, hydrofluoric acid etc. the movement of the process liquid with pumps is always a critical application.
FIDI allows for the treatment of these liquids in a safe and simple circuit using natural circulation.
The use of highly resistant plastic materials and alloys guarantees corrosion resistance.